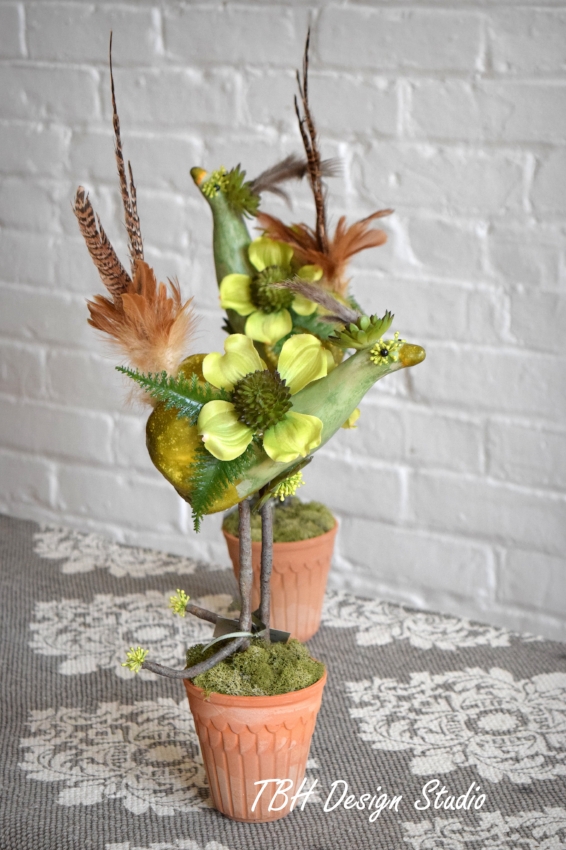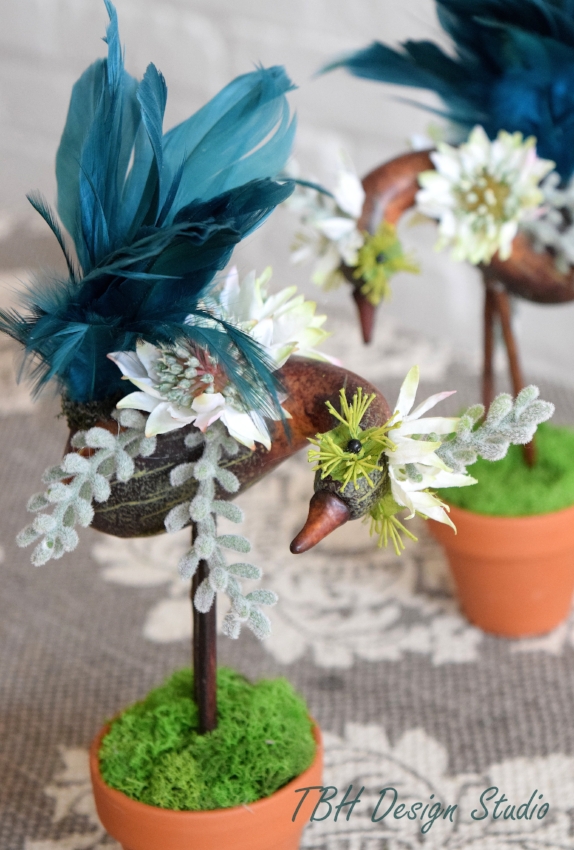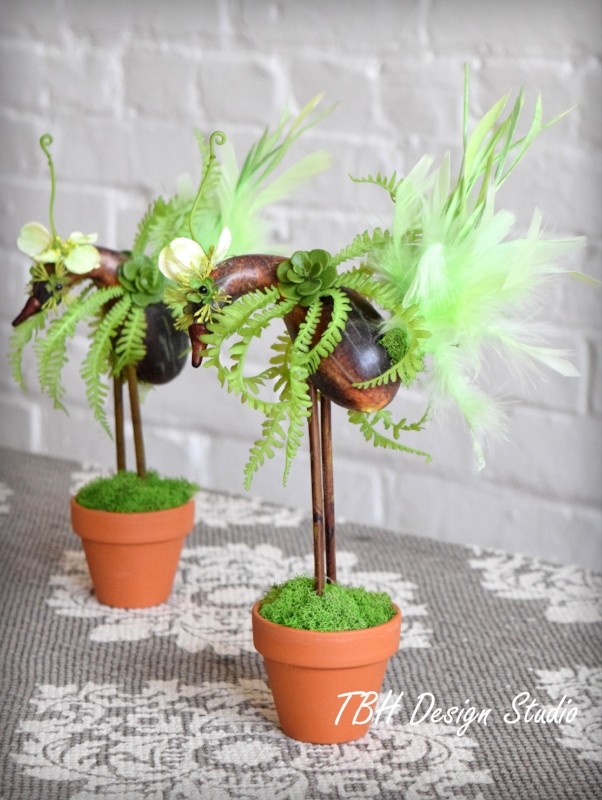 Corkscrew Birds
A little wacky and a lot of fun, Corkscrew Birds are designed in earth tones for the nature lover. You may need a pair for the wine bar, or just one for the desk to keep you smiling!
The Stone Birdhouse
Ger-Bird
Brilliant green gerbera wings, real feathers, a faux gourd body and a gracious bow, Ms Ger-Bird humbly seeks a home to rest in.
Pale ocean green means these birds are ready for the beach!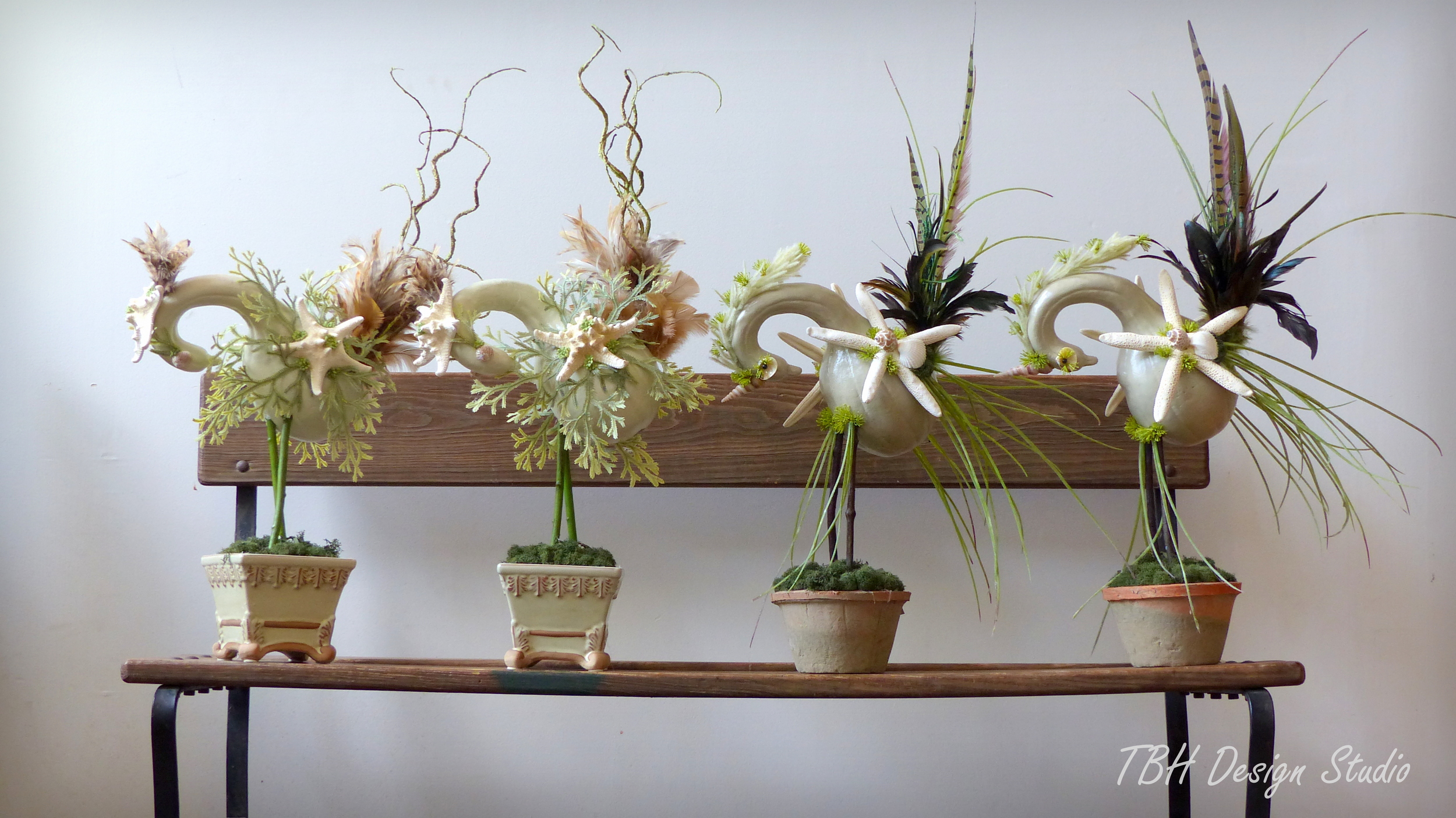 Celebrate the ocean with these two sea mist colored beach birds adorned with sea shells and succulent wings.
TBH Design creates fancy bird ornaments too!
A tail of feathers, and wings of ferns in textural tones of green and yellow create organic harmony between these love birds!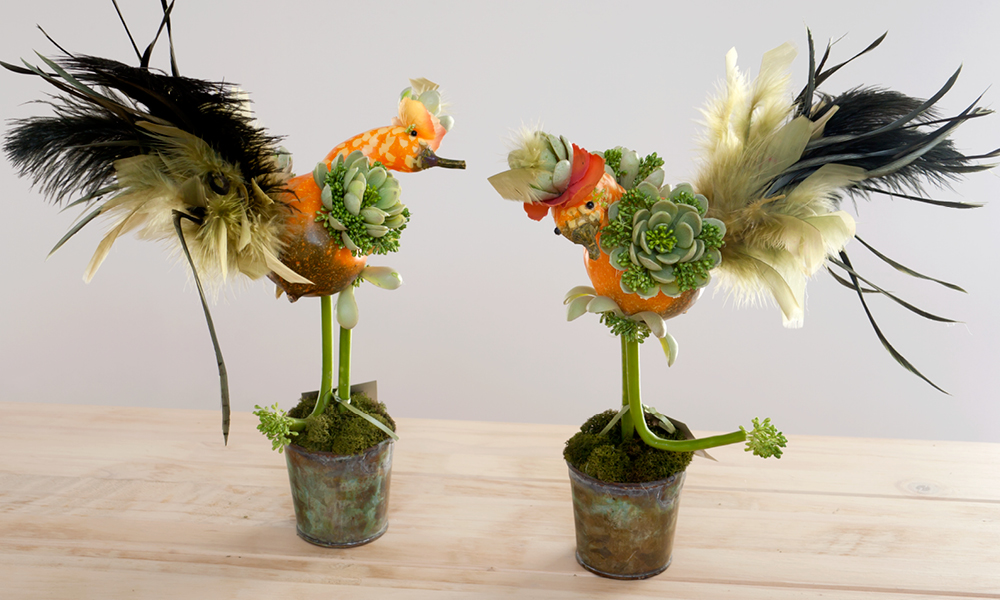 faux gourd birds
embellished faux gourd birds
All dressed up for autumn, Turkey Bird is takes center stage when apples and pumpkins abound.
pretty birds
Oh such whimsy! Tish's gourd birds are a flutter with personality and charm! All fancied up with feathers and botanical details, they're playful and even a bit eccentric, and will become the center of attention at your next gathering.