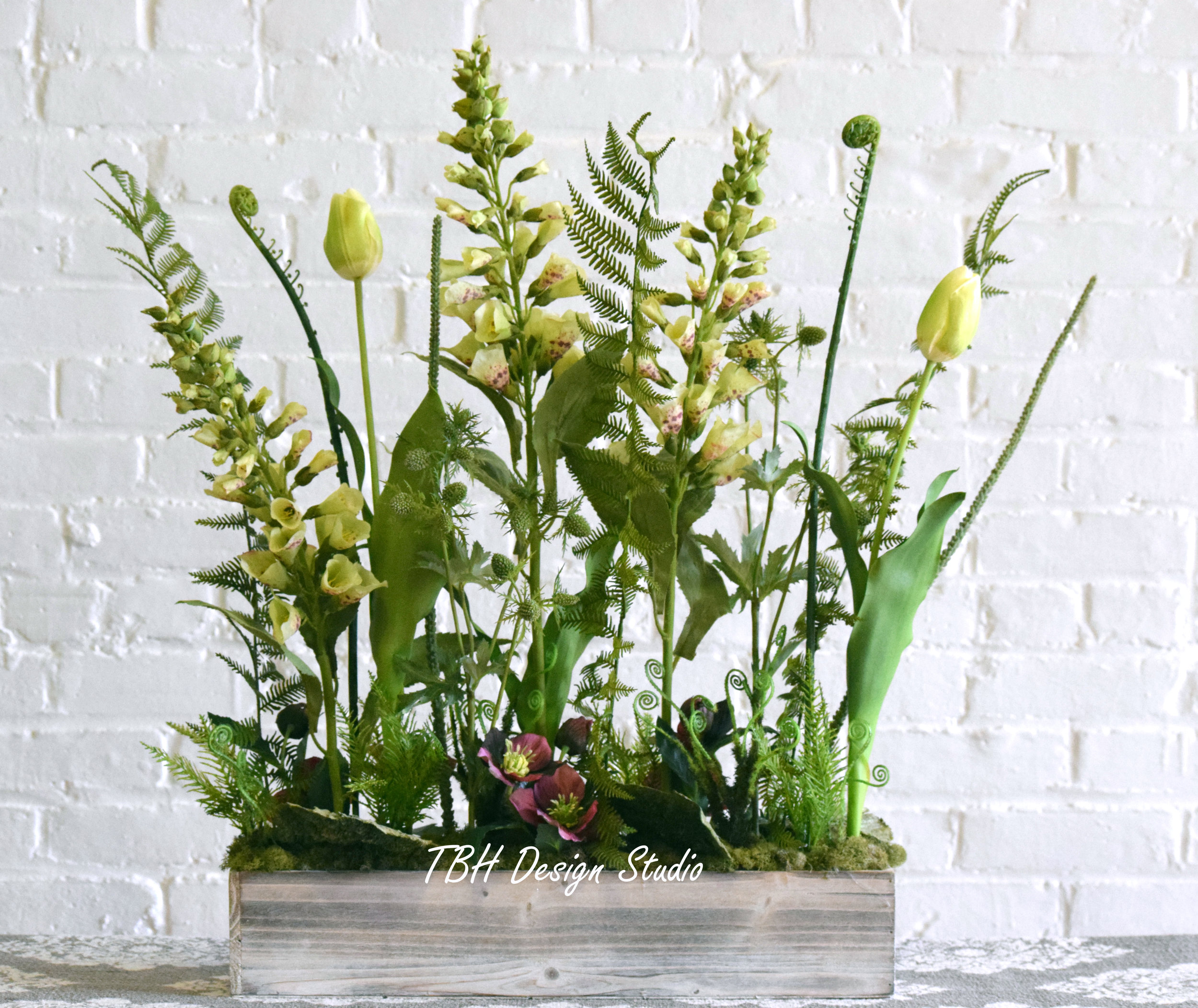 Spring Window Box
Bring the whimsy of fiddleheads and ferns to the table in a 16" window box of tulips, hellebores, mushrooms and moss...so spring!
Moss Bunnies
In spring's verdant moss, these bunnies are "hopping" for a place in your home!
Angelique Tulips in Cut Glass Vase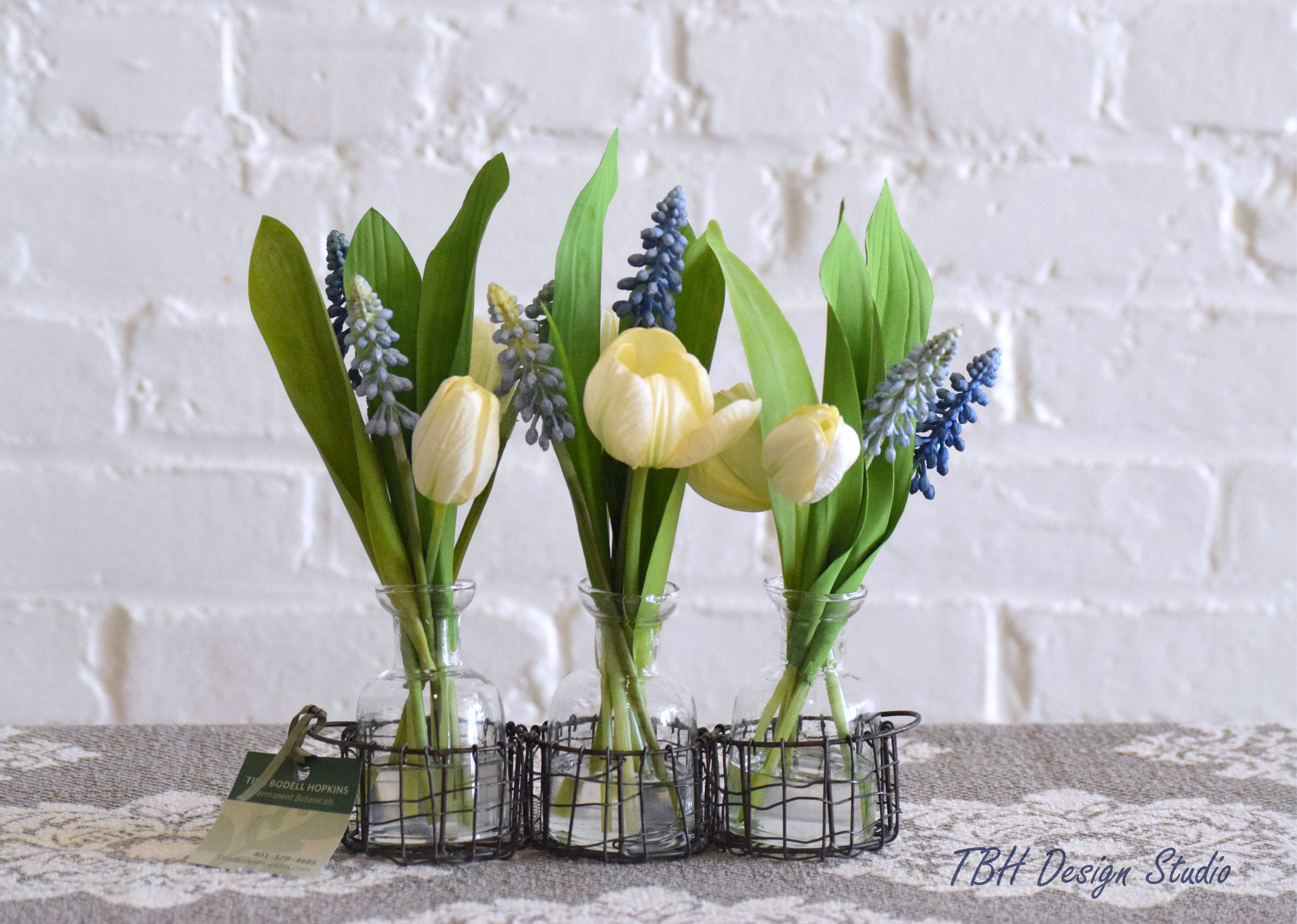 Muscari and Tulips in Farm Style Bud Vases
The sweetest blue Muscari with white tulips whisper spring's arrival in a country style trio of bud vases.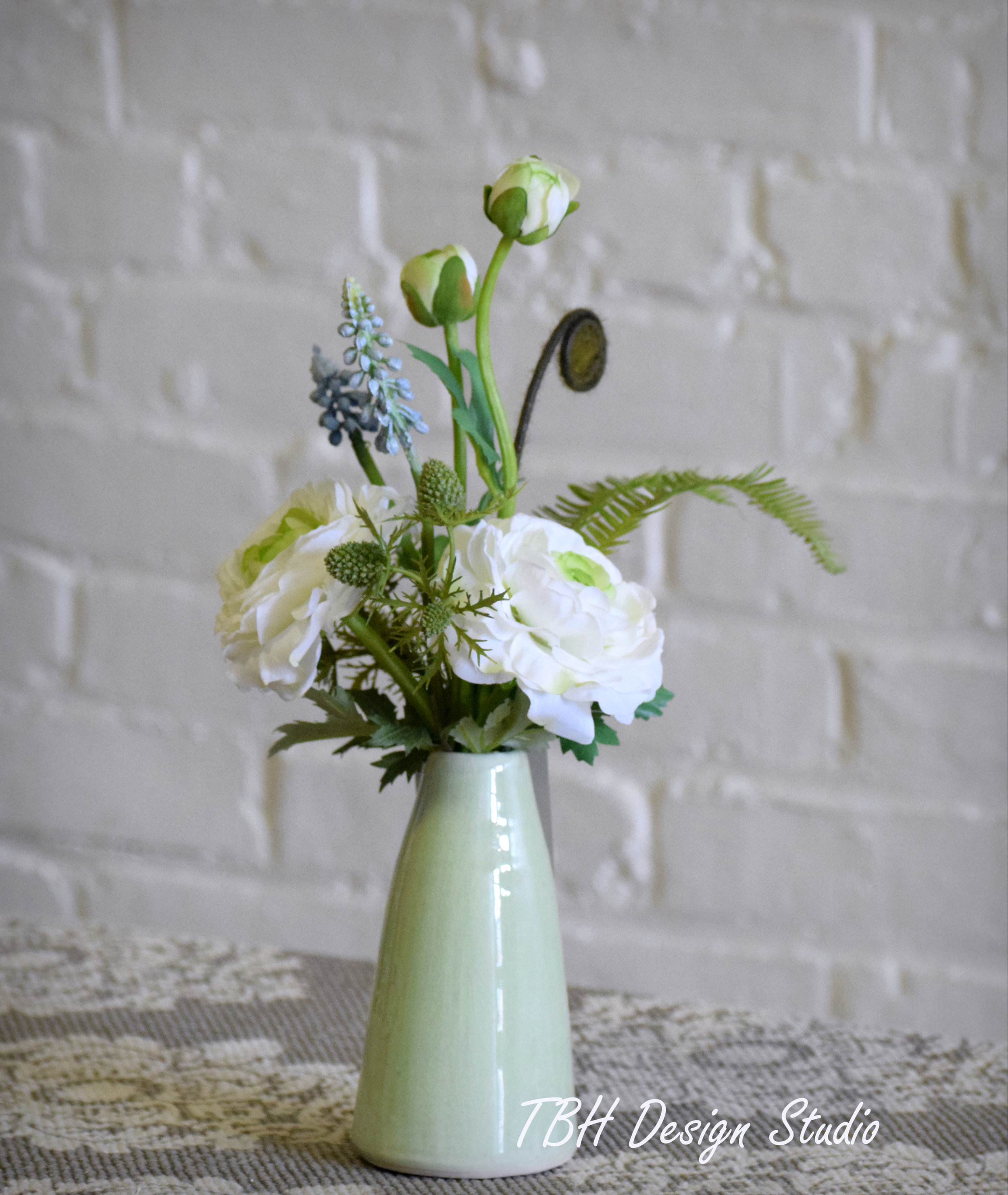 White Ranunculas Bud Vase
Angelique Tulips in Stone Pot or Vase
Choose a casual stone wicker style pot, or a gorgeous cut glass vase for your tulips. Either way, you never need worry about watering or fading...these tulips are forever!
French Tulips in "Water"
The stunning beauty of French tulips, brilliantly stretching into spring's landscape and made to last through the season, by Tish Bodell Hopkins.
Spring Bud Vases
Hellebore Mixed Bud Vase
Hellebore Plants in Ribbed Tin Pots
Late winter's harbinger of spring, hellebores are the first sign of hope for brighter days. These potted beauties measure about 7" tall, in a 3" wide pot.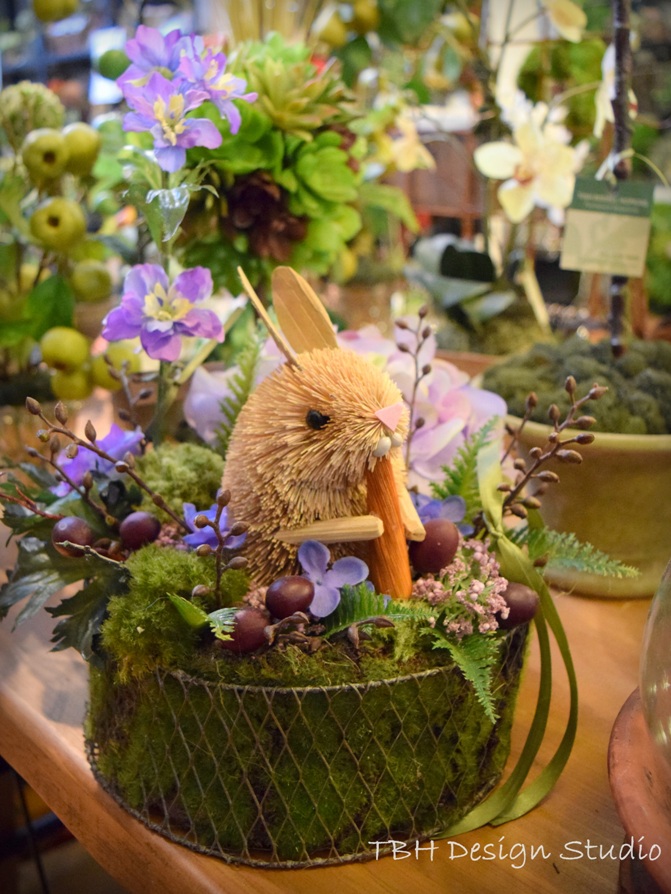 Straw Bunny
Straw Bunny has found a blooming garden where she can enjoy lunch!
Bunny in Terra Cotta Nest
Straw bunny loves her terra cotta nest, all in spring buds and blooms! She needs a home for Easter!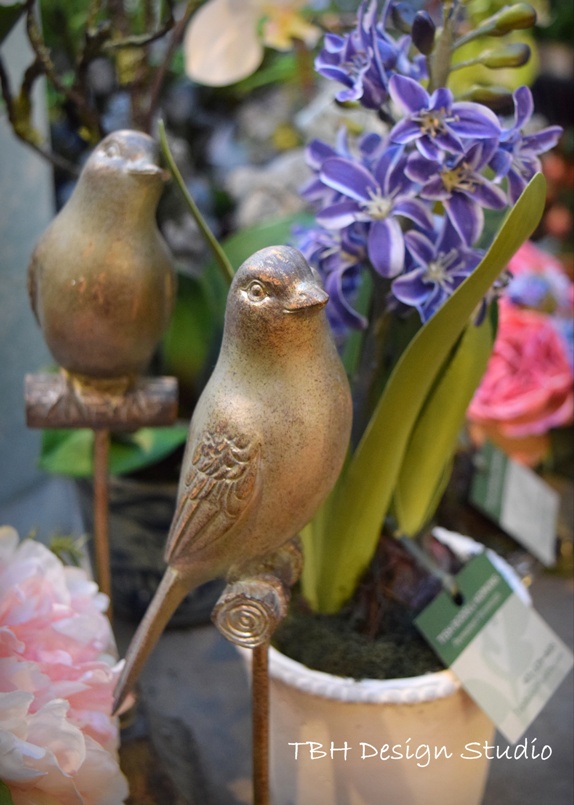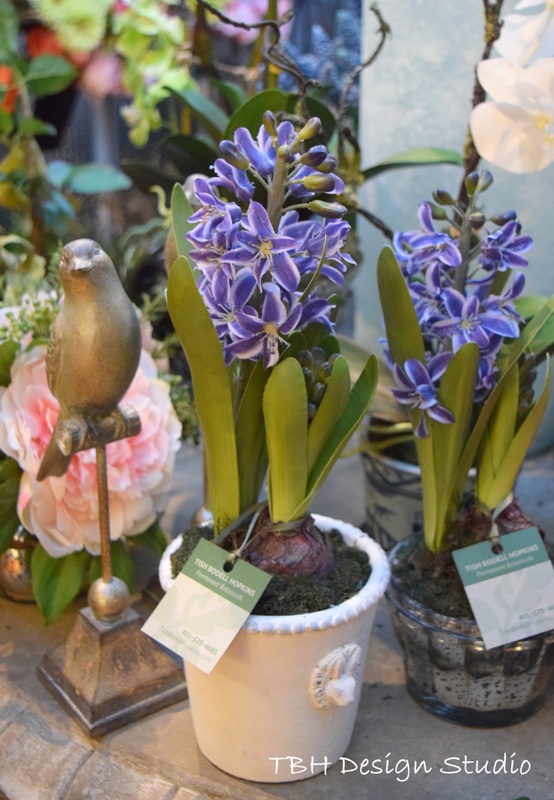 Hyacinth Pot
You may lean in to catch the fragrance, but alas, this potted hyacinth will never overwhelm your nose! So place as many as you'd like in your home, they'll just overwhelm your eyes with their botanical perfection!
Grape Hyacinths
Botanical name, "Muscarii", grape hyacinths are spring's sweet petite blue as they emerge from ground still damp from winter's thaw. A few stems clustered in a vase, grape hyacinths make a sweet statement that spring is on your mind.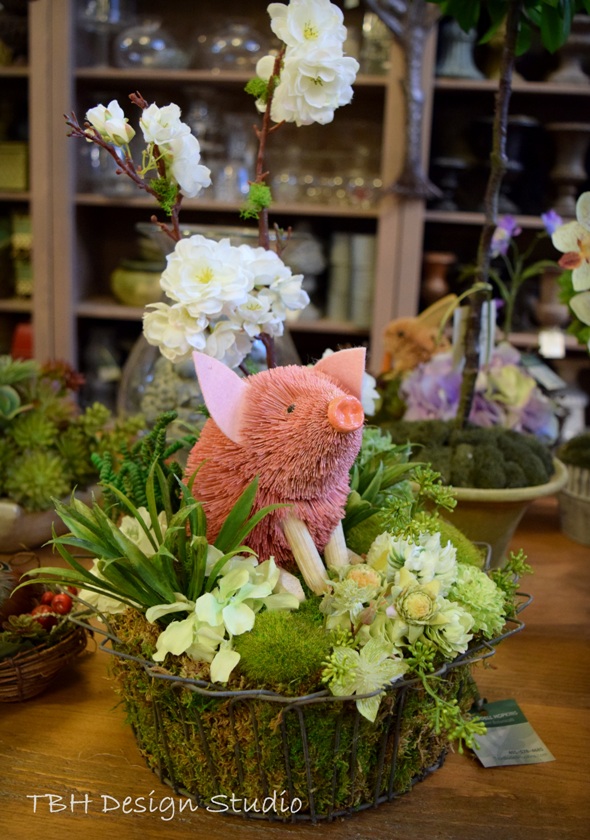 Spring Piggy
Spring is not just about bunnies and chicks! Nestled in an adorable wire basket filled with the textures of spring, our straw piggy takes his place under the blooming cherry branches. He's just the whimsy you need to usher in spring!
spring
The arrival of spring brings a new rush of hope as the earth awakens from winter's slumber. A muddy landscape gives way to peeks of green pushing up from damp dirt while tree frogs chirp aloud in the distance. It's time for the wonders of life; crocuses poke up, branches bud forth, tender shoots emerge, and of course, the sweetest sparrow song to announce that the season of joy has come! Here at Tish Bodell Hopkins Studio, we LOVE spring! Celebrate with us by adorning your home or office with the season's signs of life!