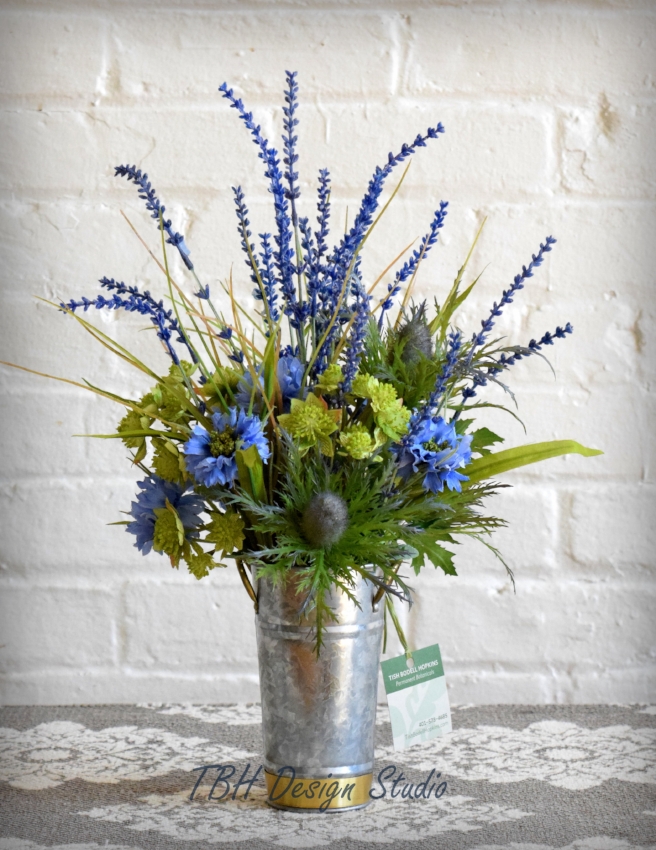 Peonies in Water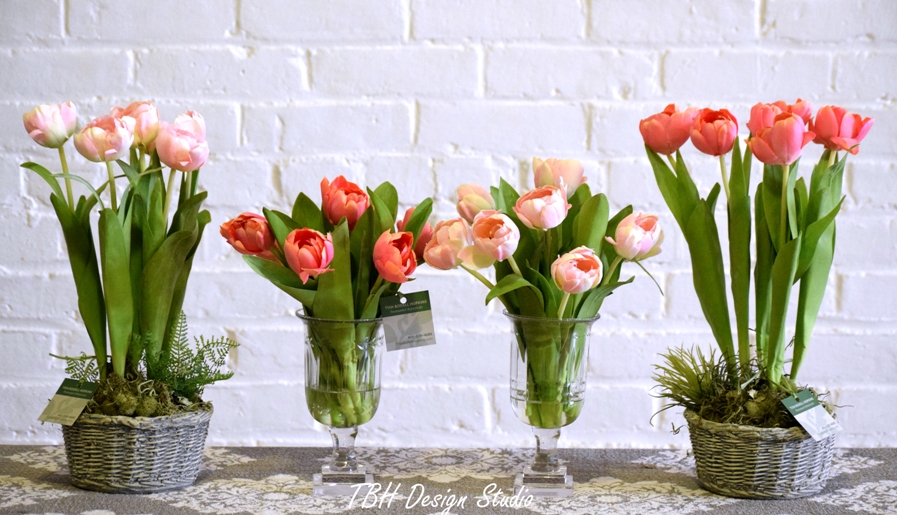 Tulips in Stone Wicker or Cut Glass
Peonies and Hydrangea in WAter
Tulips in Cut Glass with Water
Farm Style Wild Flowers in Water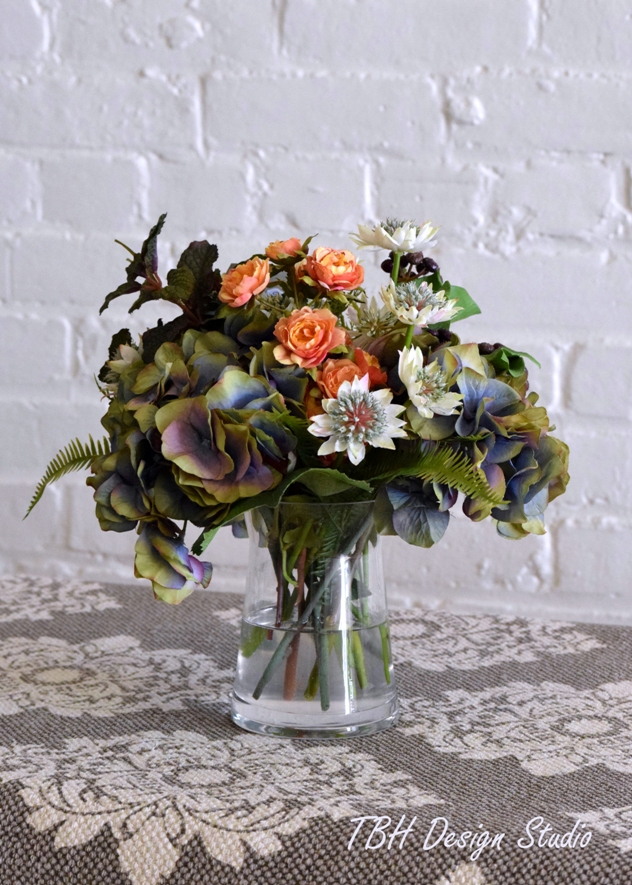 Later Summer in Water
Peonies, Hydrangea and Mint in Water
Farmer Style Wild Flowers in Water
Thistle detail
Soft and neutral hues of green, blue and gray botanicals accented with earthy brown fiddleheads and spring branches create an elegant oval of floral wonder. This centerpiece includes hydrangea, orchids, dusty miller and artemesia with berries.
Mercury Footed Bowl
White and green hydrangea with artichokes and pears stand in a sophisticated mercury glass footed bowl, perfectly suited for any dining room table.
blooming garden urn
Rich with summer's blooms, this antique style garden urn stands proud with hydrangea, peonies, roses and more, in ivory and peach tones that will forever remain in full bloom! Approximately 14" tall by 15" around.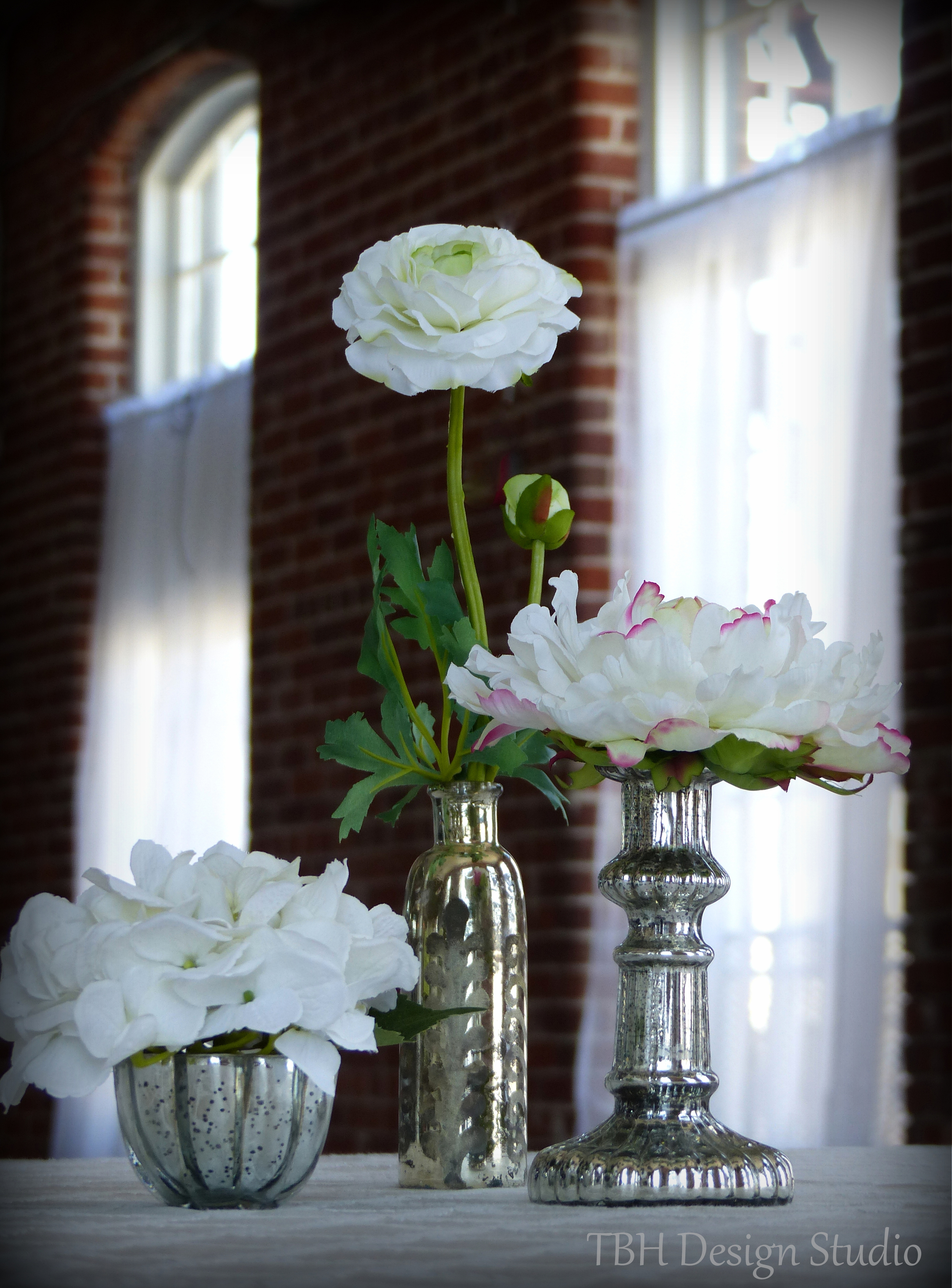 Table Trio
Available in any color, we created a trio of blooms in varying heights of mercury glass accents. The tallest bloom stands approximately 10", while the shortest is approximately 4". Available as a trio or individually.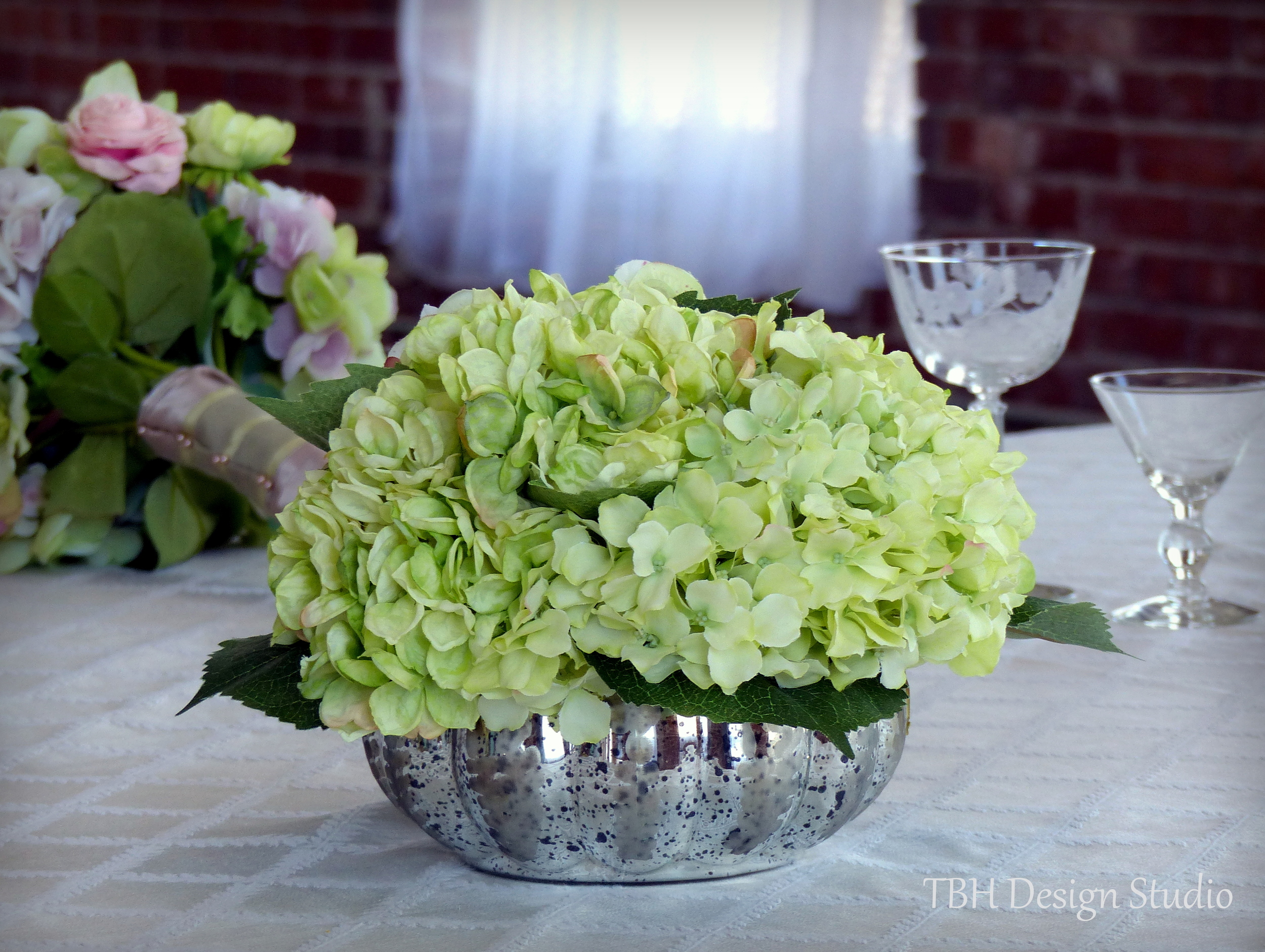 limelight hydrangea in mercury bowl
Simply and elegant, this bowl of hydrangea adds uncluttered beauty to any table...no water needed! Approximately 9" tall by 11" around.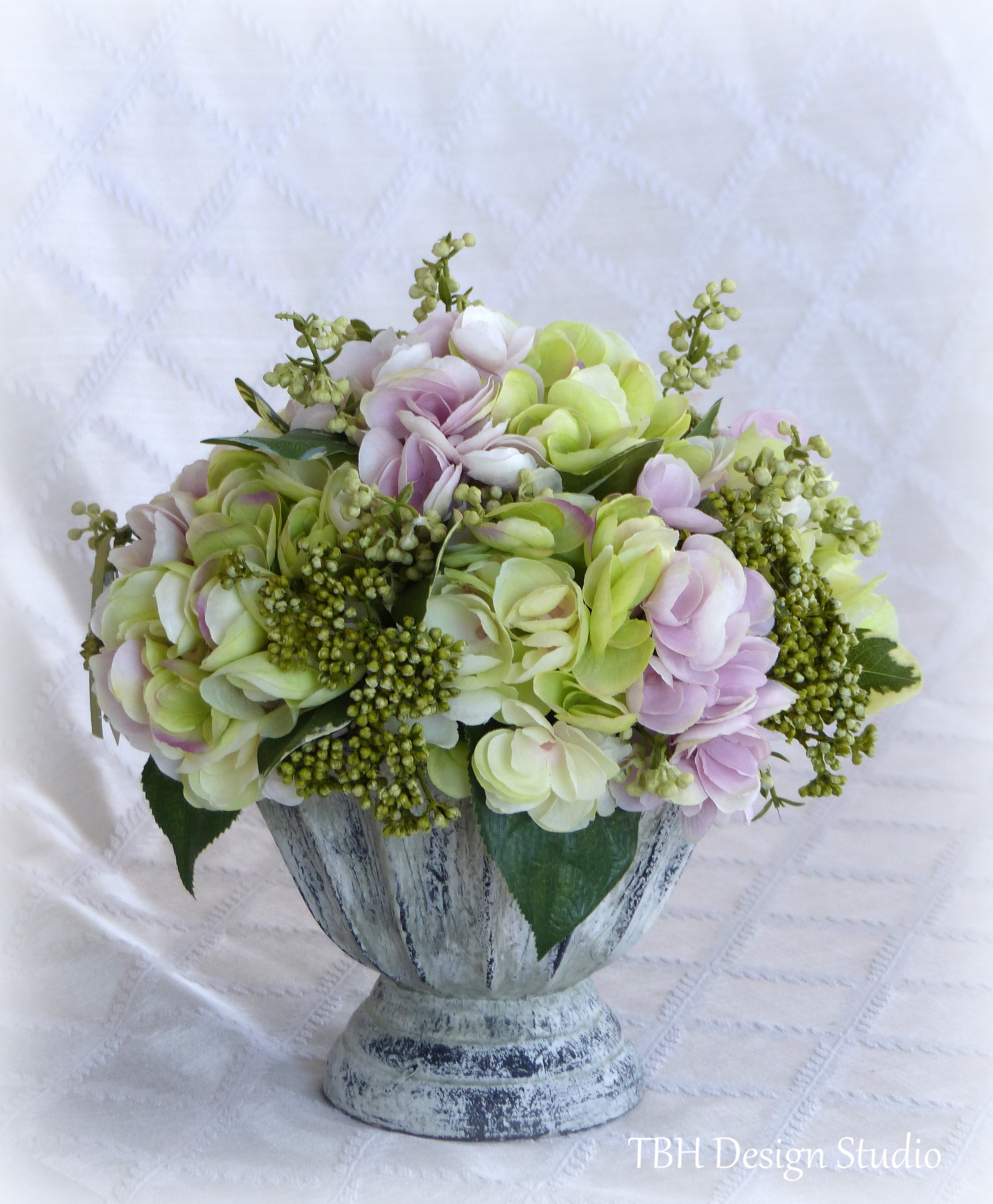 blushing hydrangea urn
Barely blushing in lavender and green, with added textural details, a summer urn of hydrangea is guaranteed never to wilt! Approximately 10" tall by 9" around.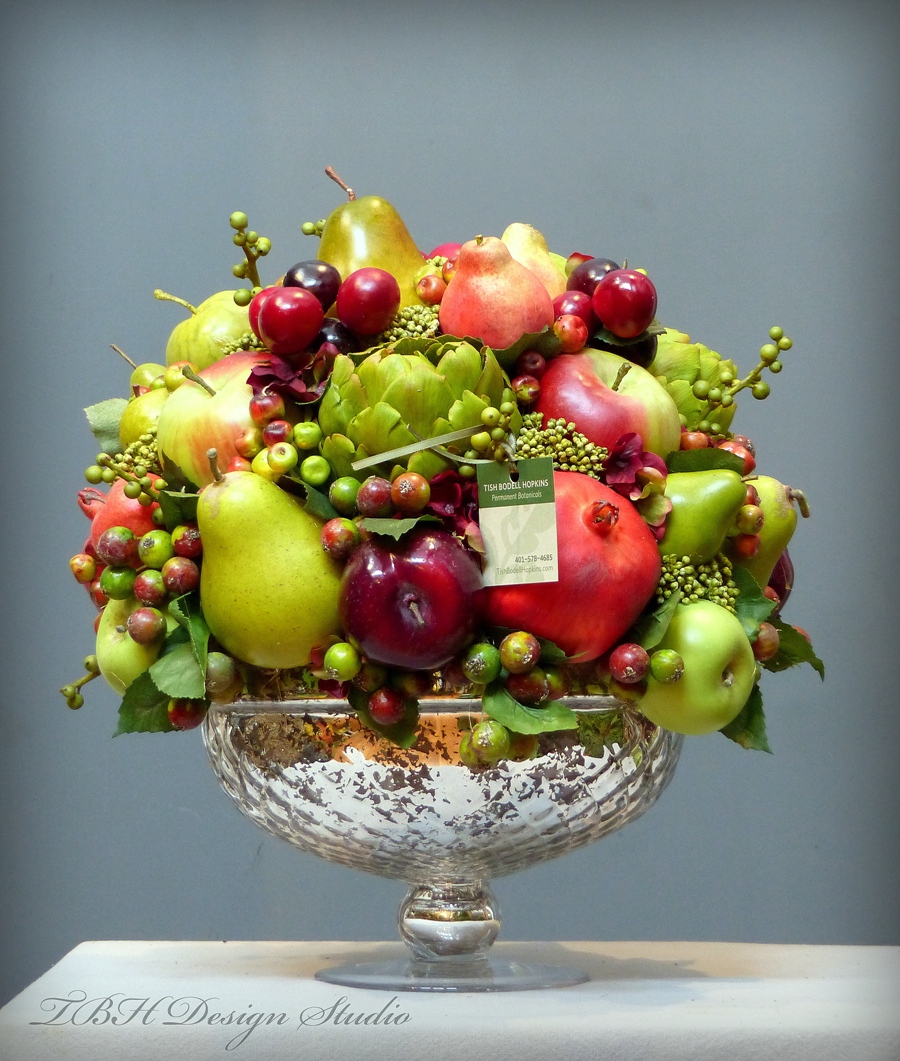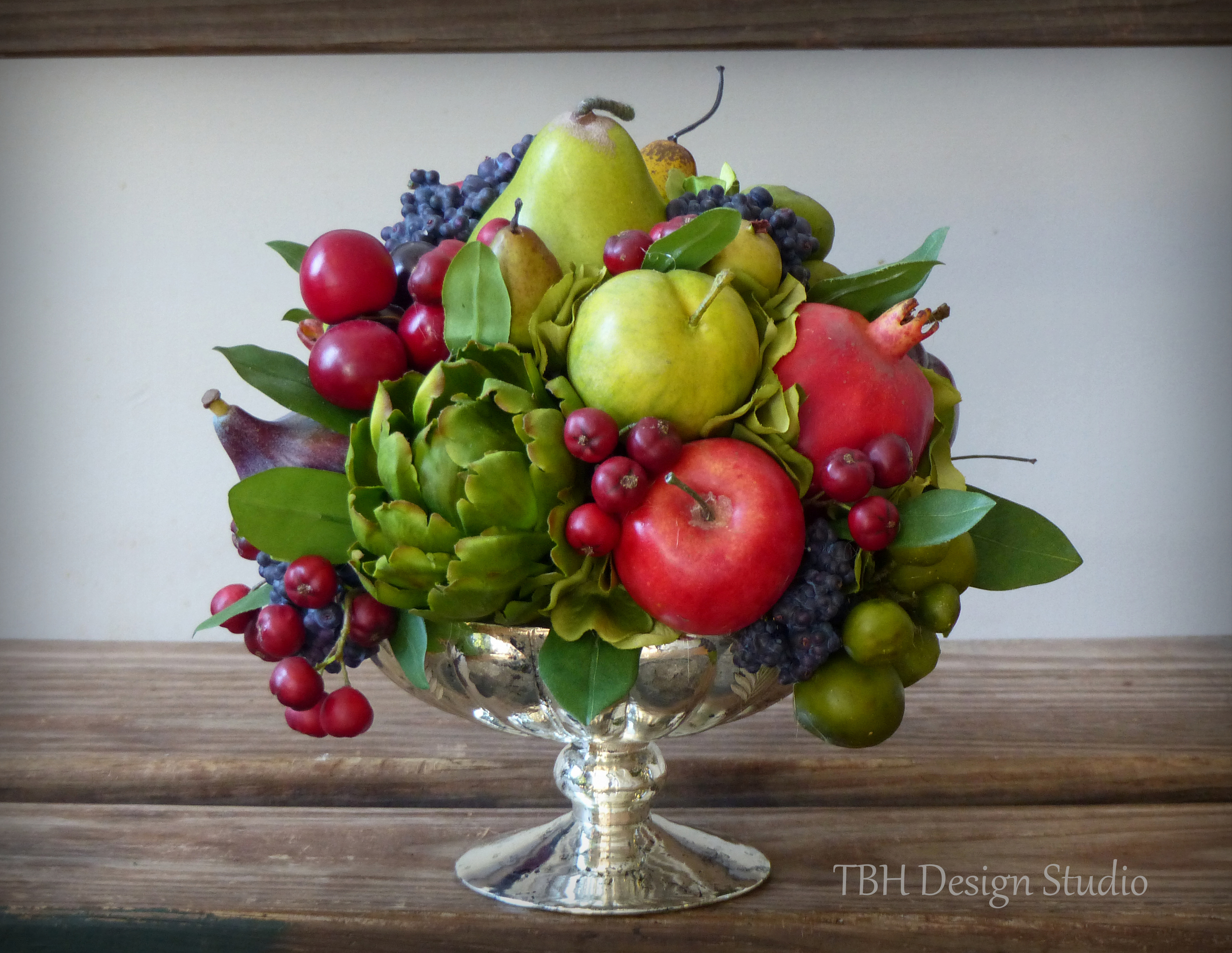 footed fruit bowl
Ripe from the harvest, a bumper crop of the season's best produce overflows in traditional style, ready to welcome your guests. But you'll never have to worry about pesky fruit flies! Approximately 12" tall by 12" around.
table decor
Imagine buying flowers for the table once. Done...for the season. You can have the look of fresh flowers without the hassle of fresh flowers. And they can last through the holidays, store them and bring that gorgeous centerpiece out again next year! Tish Bodell Hopkins permanent botanicals creates custom table pieces for every day or special days.