Rosemary Trio with Succulents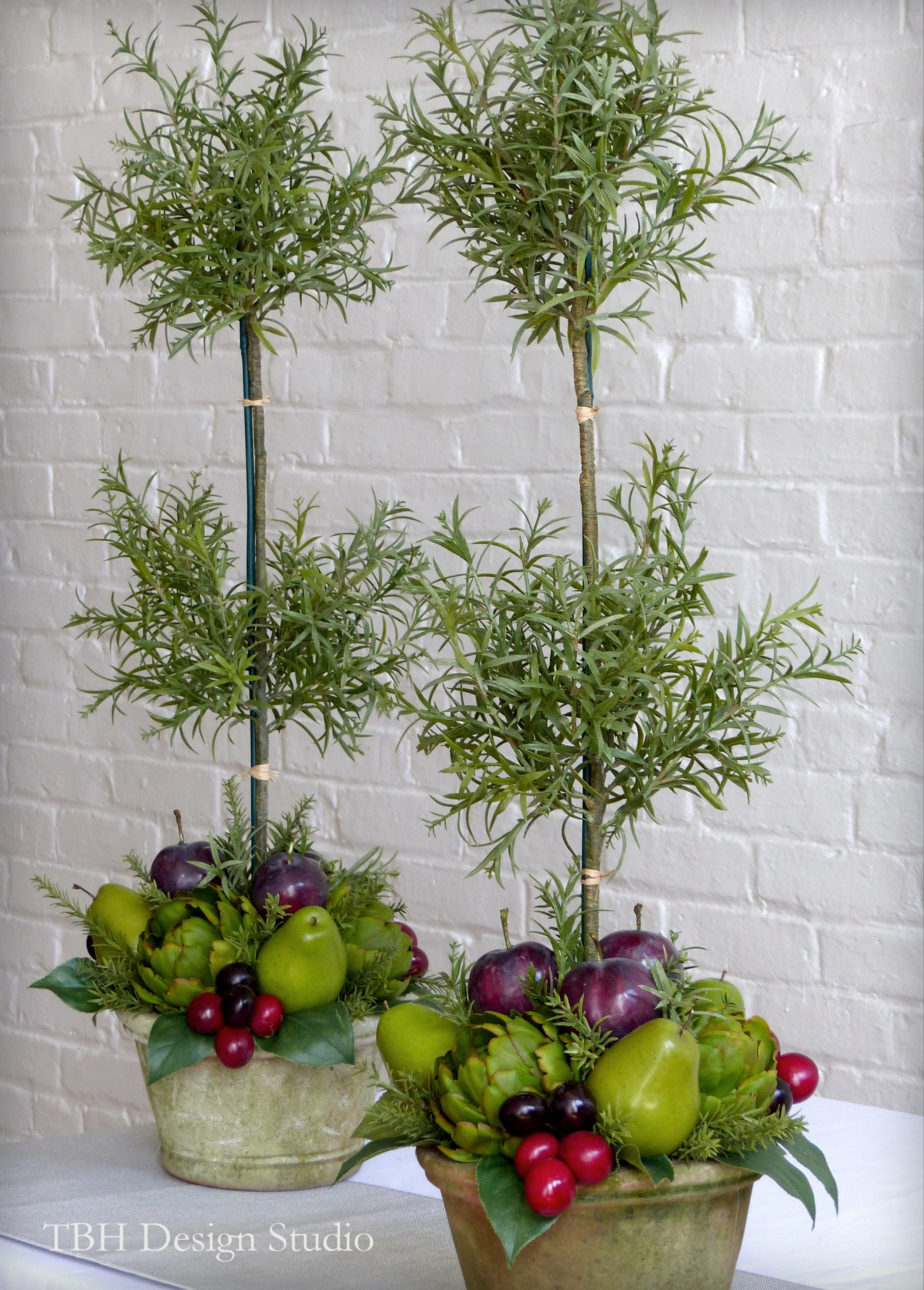 rosemary standard with fruit
The grace of a well tended garden comes to life in these amazing rosemary topiaries. Bring stately elegance and tradition to your kitchen or dining room without the hassle of fruit flies or water spills. Each topiary stands approximately 36" tall by 12" around.
succulent topiary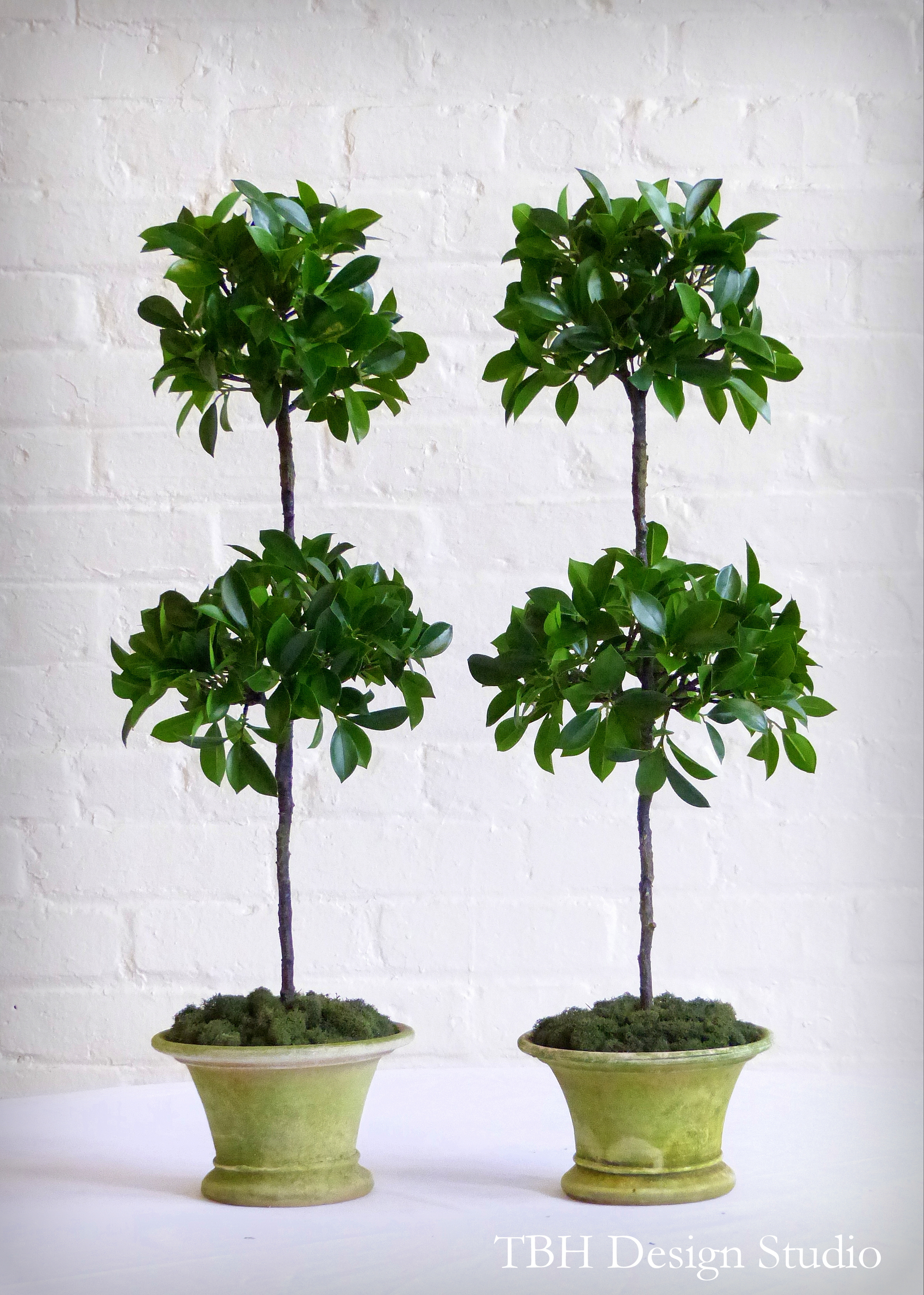 double citrus tree standard
The beauty of Campo di Fiori terra cotta pots add graceful elegance to the traditional standard. There will be no need to prune these perfectly formed topiaries, and their glossy green "faux"-liage will stay fresh and perky forever!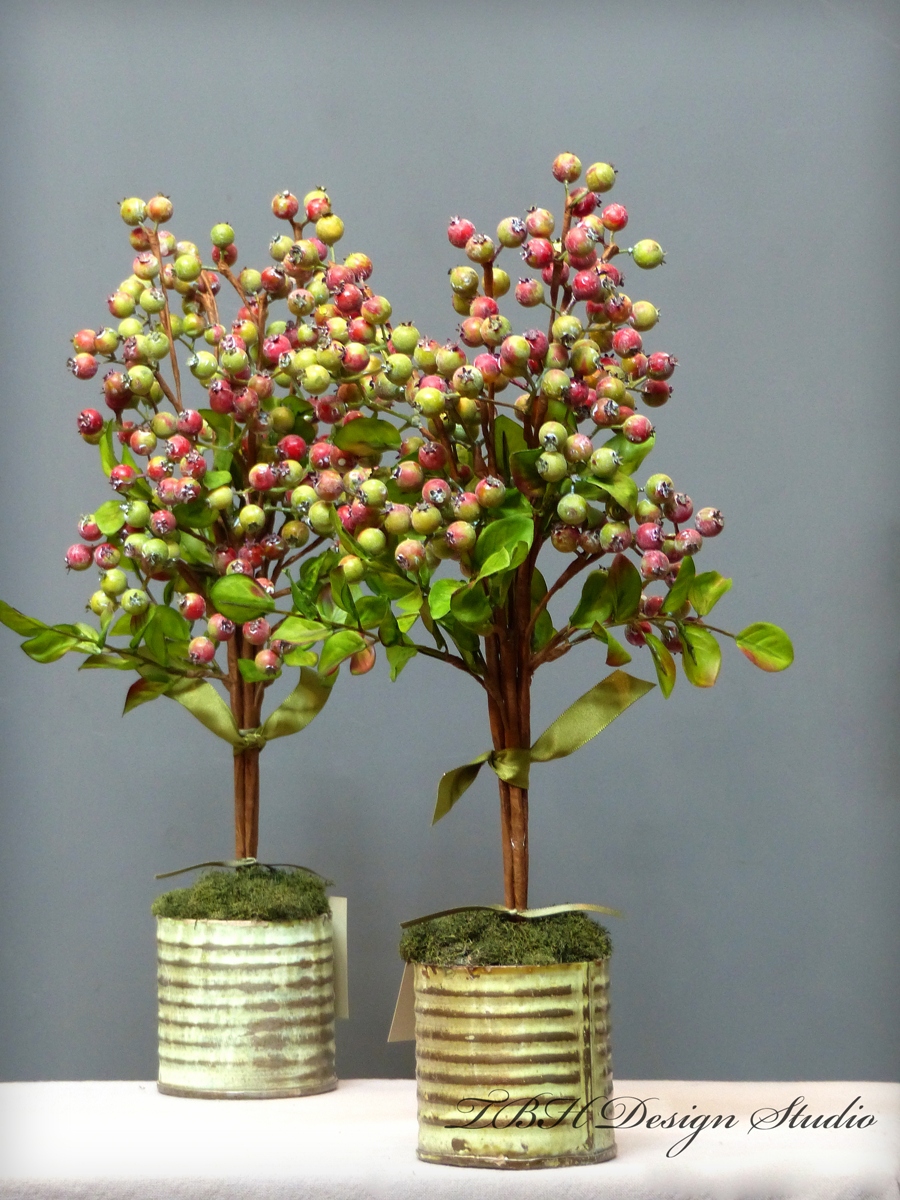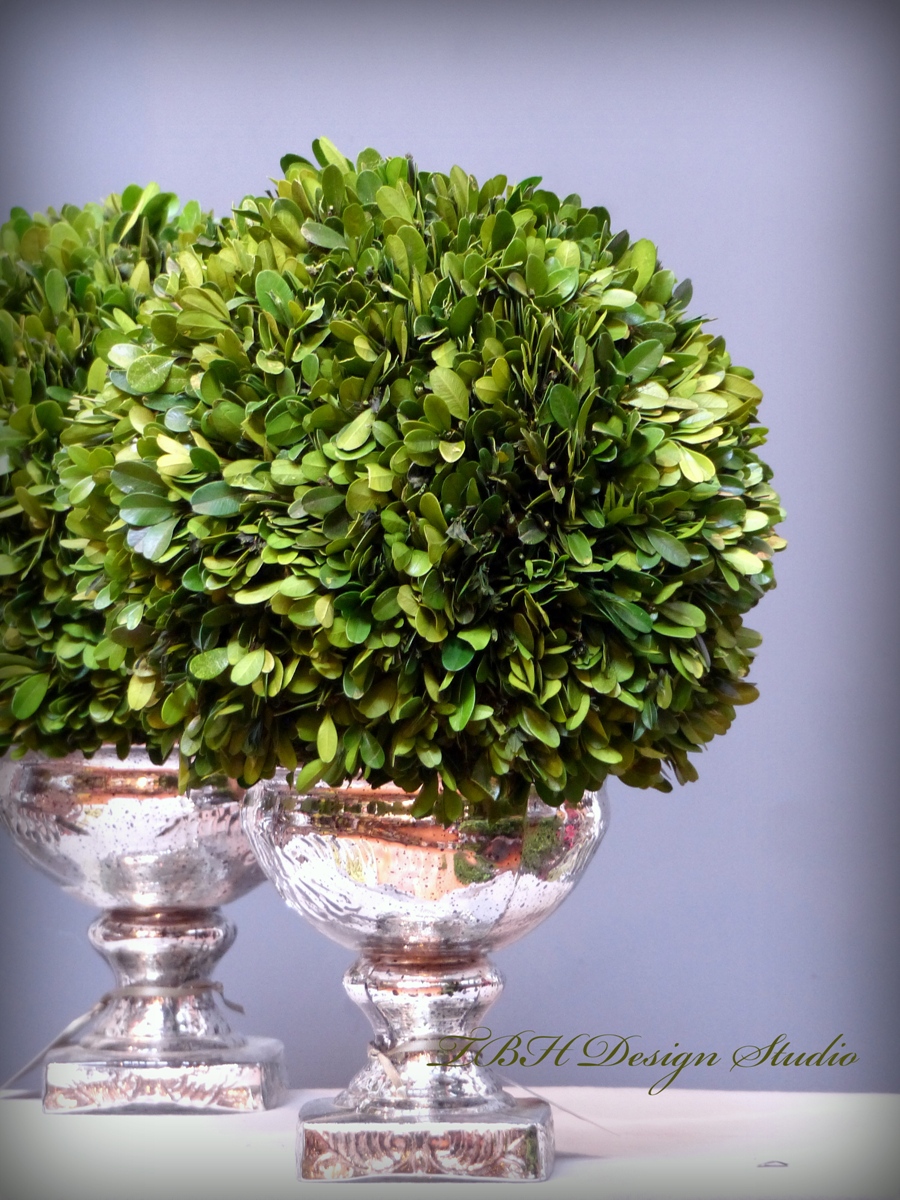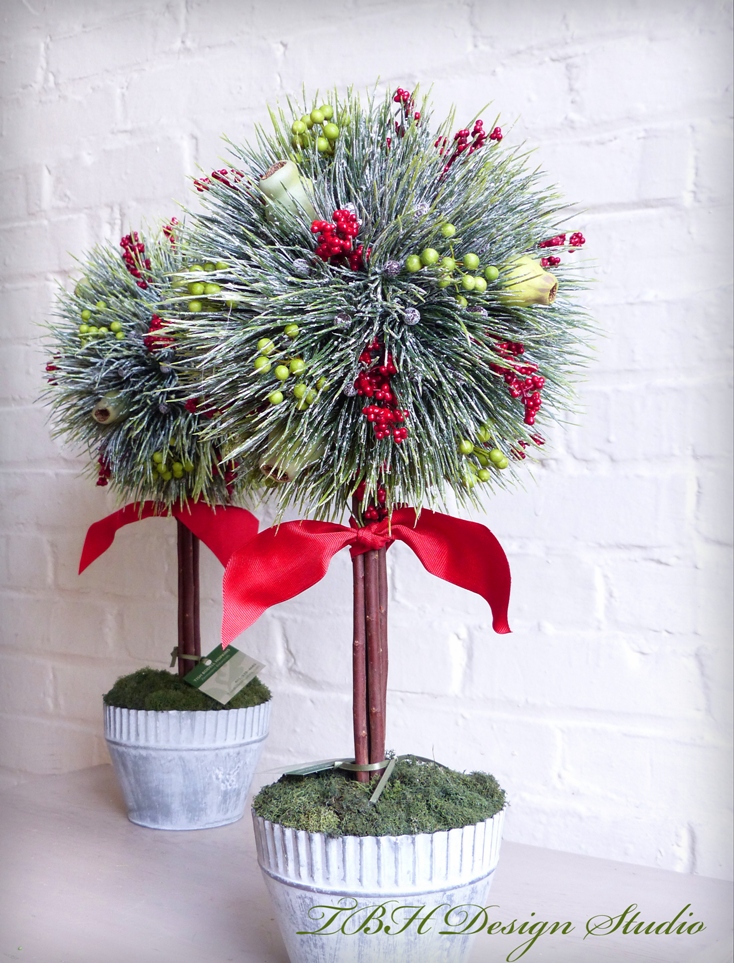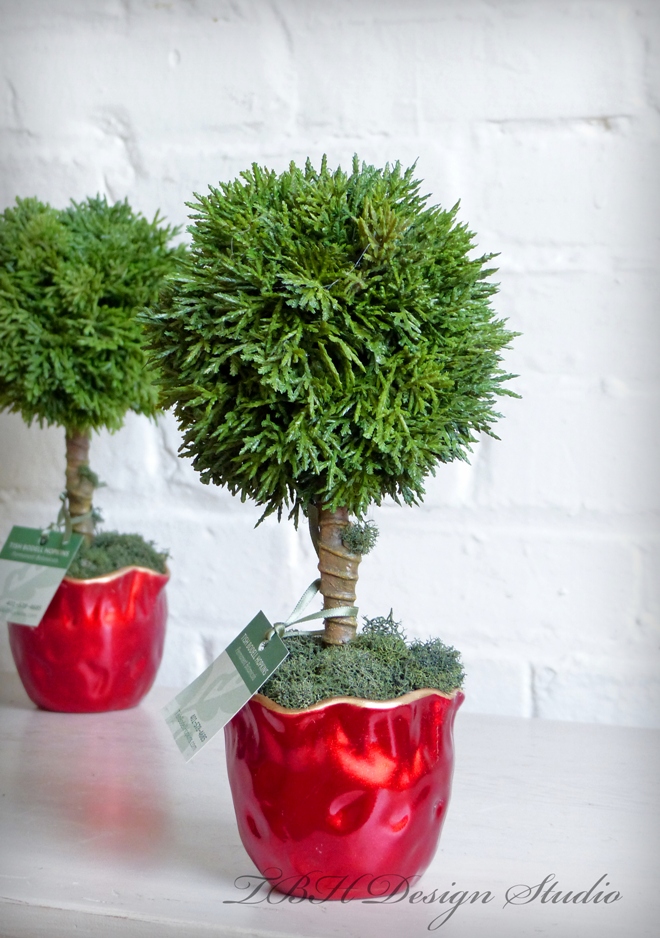 topiary traditions
Tailored and formal, topiary structures bring clean order to the environment. So tastefully done, Tish's sense of sophistication and design come through in these beautifully formal pieces.